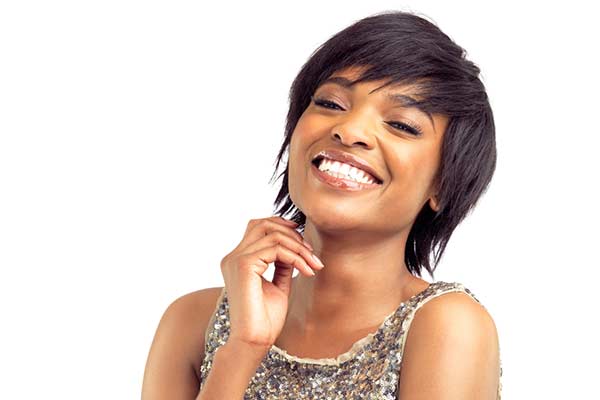 ---
Visit Our Social Media / Review Sites!
---
One of the biggest compliments we can receive is a review from one of our valued patients. Would you like to leave us a review? If so, click on your favorite social media network to do so.
---
Our Reviews!
---
Read what our satisfied patients are saying.
---
"Hold Me Accountable For My Words" Sounds familiar from dishonest politicians "Uh". I'm not a politician or a dishonest citizen but I am giving an honest review. I was referred to this Dentist last week. From the moment I made my appointment, several persons from the office contacted me to make sure I had guidance. I live a distance from the office and once I walked into the office there was a huge calmness. The atmosphere was very clean and peaceful. I did not have a long wait. The staff was very accommodating and once I met Dr. Coletti, he was able to diagnose what was going on right away. I was so impressed with his personality and his knowledge. He really is a specialist and those members of his team represent a great spirit in this Office. I highly recommend this office if you need a dentist. If it weren't so far from my home I would stop by occasionally just to say hello. Thank you Dr. Domenick Coletti and Staff."
"Thank you so much for your amazing talent in doing my dental implants. You have helped to alleviate my anxiety and fear after the dental nightmare of hell I've been through this year.
The passion you have for your work is evident in your energy and the way you operate, and your team of assistants is top-notch with a synergy like a well-oiled machine and the feeling of a family.
I greatly appreciate the high-quality care I received. I know I'm in good hands with your practice, and I look forward to finishing the implant and crown process. Thank you for your incredible service to humanity through restoring the smiles and lives of thousands of people."
"Professionalism, support, friendly atmosphere. The doctor and staff helped me as medical professionals immensely. And I love my dental results."
"You performed such a good extraction for me that it was unnecessary for me to return for a check-up. I was very impressed with your friendly manner in making me at ease. I appreciate your informing me in advance that the last wisdom tooth did not need to be extracted and that I did not have to return if the extraction of #32 was without a problem. "
"Please know that I am most appreciative of the medical attention, care and timeliness you have shown me especially when I was most in need with pain. I am also most appreciative of the professionalism shown to me by your staff. And I can't help but wonder: How did you get so fortunate? How did you come to hire such fine professional employees? I don't think it was luck, I think it was good judgment. And I think everyone on your staff mirrors your concern for each patient who call your office, walks through your door or sits in your dental chair.
I would like to specifically mention Amanda, Why? Because every time I have interacted with her, I have never been disappointed. It would seem she instinctively knows how best to respond to my questions and fulfill my needs and most importantly in her kindness she is mindful of what you expect from her and that she represents you in providing the best for your patients. Please share my expression of appreciation for the many kindnesses shown to me by everyone on your staff as there are many and whose names I do not know and cannot thank personally."
"Everyone can agree that a friendly, efficient office staff is vital to a well-run, responsive medical practice; and the personnel a doctor selects to work for him and his practice, says a lot about the doctor himself. That's why I wish to express my "thank you" to you, not only for the care I have received to-date at your hands, but for the kindness and courtesy paid to me by each member of your staff particularly Leslie.
I have spoken to Leslie a number of times over the phone. She has always been a ready voice of cheerfulness and compassion, a commendable trait not often found in employees in today's work-a-day world. She has also gone that "extra step" to help me, and as a result, I am sincerely grateful to her. Please express my appreciation to her and all the employees on your staff for the kindnesses shown to me."
"I just wanted to send a quick note about the level of customer service I have received at Central Maryland Oral. My experience, from the very first call as a new patient, until my son's most recent procedure, has been absolutely great! Front desk, technicians, surgeons, everyone is on the same page with the level of patient care/customer service. The environment in your clinic is awesome and I just wanted to say it is greatly appreciated. So to Dr. Coletti, Leslie, Amanda, Gannon, and the awesome technician who was involved in my son's procedure (couldn't tell with the mask), I just wanted to say thank you! You all rock at your jobs!"